Curly hair is a diverse spectrum of hair types. From flowy waves to zig-zagging coils, curls can come in all different shapes, sizes, lengths, colors, and more. Each type within the curly hair spectrum must be cared for differently.
3C hair is a type that falls just between type 3 and type 4 curls, so it might be challenging to find the perfect balance in your styling routine.
Type 3C hair in men produces tight coils that require moisture to stay healthy and well-defined. It also requires products that won't weigh it down to maintain its volume. Often, 3C hair.
A 3C hair type can produce gorgeous, voluminous coils with the proper care routine. So, how do men take care of 3C hair? Continue reading below to find out all the details.
What is 3C Hair?
3C hair is composed of tight coils that are not as large and plump as 3A or 3B curls but not as small and fragile as type 4 curls.
These tight curls are often well-defined when cared for with the proper amount of moisture. 3C hair tends to be higher-density with plenty of volumes.
Check out the curly hair type chart below to determine if you fall into the type 3c male category.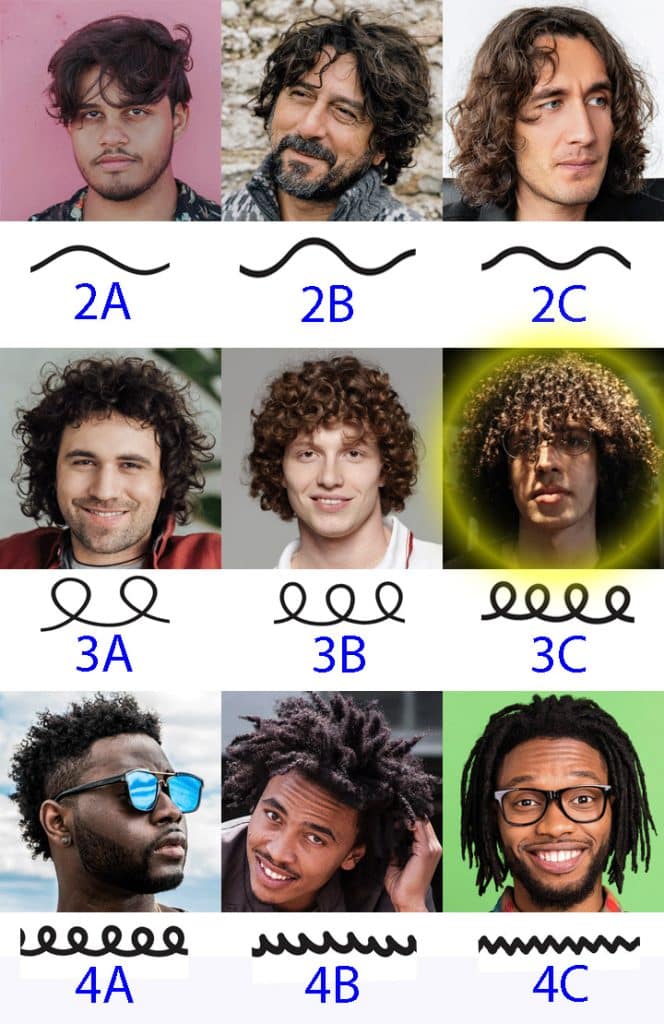 Care Routine for 3C Curly Hair For Men
Below, we've broken down a step-by-step guide to caring for 3c hair care so that even a guy who prefers a low-maintenance routine can develop healthy 3C curls.
When choosing 3C hair products for your routine, try to steer clear of sulfates, silicones, parabens, and certain alcohols.
These ingredients can be harsh and dry out your hair and scalp. They can slowly damage hair over time, creating limp, lifeless curls that are highly prone to frizz.
The worst part, once they reach this level of damage, the only way to restore your natural curl pattern is to cut it off and start from scratch.
Step 1) Cleanse Your Type 3C Hair.
3C curls should be cleansed regularly to avoid product buildup and keep the curls looking fresh.
However, washing too much will strip your hair of its natural oils and dry hair.
For type 3c hair, washing every 3-5 days is best.
What if my hair needs to be cleaned in between?
This is where co-washing comes in! Really, a fancy name for washing your natural curls with conditioner.
Washing with conditioner in between shampoo washes will allow you to keep your hair and scalp clean without drying out your hair.
What Products Should I use?
First off, no sulfates! These are absolute curl killers (especially for tight curls) whether you are male or female. Instead, opt for high-quality cleansers that pick up dirt and grime without irritating the hair strands.
As a man, you'll also want to look for shampoos with potent botanicals for scalp health. Without getting too deep, this will help optimize your scalp for hair growth.
We recommend looking for ingredients such as Green Tea, Coffee Seed Extract, Biotin, and Acie extract.
The below shampoo will serve you well. Created specifically for men with curly hair & backed by science. This will be an absolute game changer for any man with type 3c hair.
If you struggle with product buildup in your hair, a clarifying shampoo can help. You should use this type of product no more than once per week.
It effectively clears out buildup, but it can be very drying. Be sure to pair it with a moisturizing conditioner, styling products, and maybe even a hair mask treatment to bring back the moisture that the shampoo removes.
Step 2) Add Back Moisture To Your Type 3C Hair.
Often, 3C hair is so dense that your hair's natural oils have difficulty traveling to the ends of the strands. This is especially true for longer hairstyles, which means that your curls may often feel dry.
ALWAYS CONDITION AFTER YOUR WASH. Leave in for 2-3 minutes before rinsing out.
What 3c Hair Products Should I Use?
For type 3c hair in men, dryness is the most common enemy stopping you from having great curls. This is because your hair's natural oils have difficulty traveling up the hair shaft to moisturize and lock in moisture.
There are 3 critical components for a type 3c hair male to look for in a conditioning product.
1) Hydrating Ingredients
Look for products that contain both deep hydrating and sealing ingredients. We recommend Aloe, Virgin coconut oil, Safflower seed oil & Glycerin. These will help keep your type 3c hair shiny and bouncy.
2) Scalp-Healthy Ingredients
Scalp health is often overlooked when formulating conditioners. But for 3c hair type men, it's vital.
Look for green tea extract, biotin, and coffee seed extract. These promote blood circulation while protecting the scalp from free-radical damage or fungal growth.
3) Fortifying Ingredients
And by that, we mean protein. This will help to prevent over-moisturizing or to cause hygral fatigue.
We recommend hydrolyzed keratin as it's what your hair is built from and most easily integrated into the protein matrix.
We recommend the below product.
Formula F=kx Keratin Conditioner
What If My Hair Still Feels Dry?
Then, it's time for a hair mask. This deep conditioning technique will bring the bounce and shine right back.
Apply a conditioning treatment of your choice to clean wet hair (you can use your standard conditioner).
Wrap your hair in a shower cap, t-shirt, or towel and allow your hair to soak in the treatment for 10-20 minutes.
If your hair has difficulty absorbing moisture, adding heat can help open up the hair's cuticle. You can do this by:
● Hovering a hair dryer around your head on a low setting
● Purchasing a heated cap.
● Wraping your hair in both a shower cap and towel to create an insulated cover.
Step 3) Style Your 3C Hair
The next step in caring for your curls is your styling routine.
This part of caring for 3c curls in men is essential to maintaining healthy curls. This phase not only styles but locks in moisture and protects against the elements.
Also, these products stay in your hair longer than any shampoo or conditioner, so they must protect and nourish your hair.
The Best Products for A Moisture Adding Focus
If you've got Coarse curls, a moisture-based routine work best.
3C curls often respond well to lightweight styling products that add moisture without weighing down the volume.
First, apply the leave-in conditioner. Once added, use the styling cream to define your curls.
This will help you avoid frizz while still defining your coils. Remember always style with wet curls.
The Best Products for Defined 3C Curls
If you have thicker 3C curls, you might have difficulty achieving defined curls. Here are some products to try to produce perfect spirals & avoid frizz. First, apply the styling cream. Once dry, apply the defining gel before breaking the gel cast via a scrunching motion.
The Best Haircuts for Men's 3C Hair
The first step in caring for curly hair is to cut it regularly. This helps to avoid split ends and keeps your style looking fresh.
3C curls are the best of both worlds, with tight, well-defined coils and plenty of density and volume. So many 3c hairstyles for men look great, but here are a few of our favorites.
Long afro: Maintain amazing volume while showing off perfect spiral coils.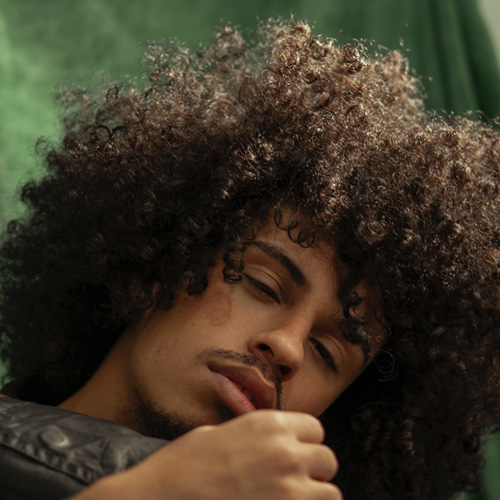 Shag: A trendy style complete with curly bangs. An excellent choice for 3c hair men who like to keep it short.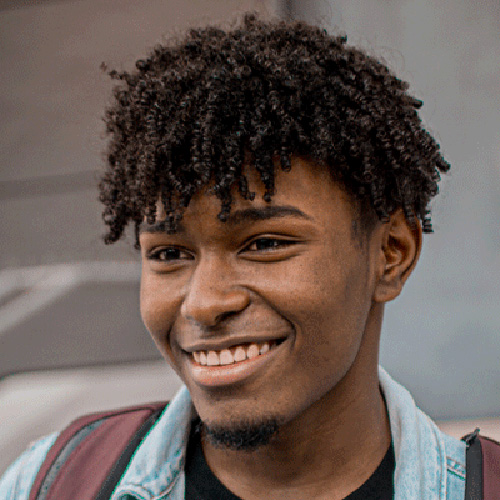 Shaved sides: A sophisticated and modern look. The volume of 3C hair makes this style stand out!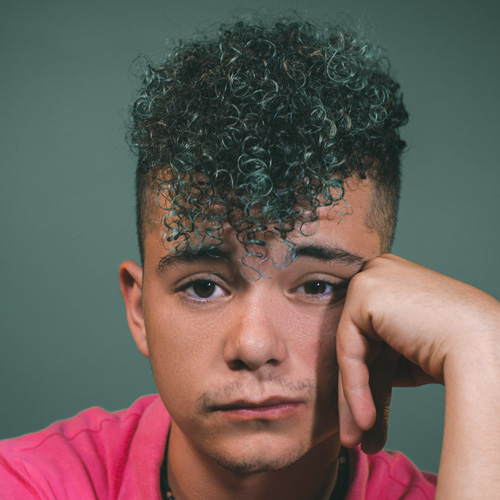 Long hair: a classic curly hairstyle that lets your curls flow free.