What do Olympic sprinter (and female heartthrob) Rohan Browning, Jacob Elordi, and even Zac Efron have in common? They're all rocking Mullets.
Though Rohan's seems to be getting the most love out of the three big names, it's almost like it's different than the other two… perhaps, curly?
That's because while the straight hair mullet sometimes illicit callbacks to slow, backwoods, trailer park characters from movies, the curl in the curly mullet hair or modern curly hair mullet adds a secondary layer of dimension that smashes through the stereotype—result: some freedom-loving, opposite-gender-killing curly hair.
In this article, we're breaking down the following topics.
Is your hair & style right for the curly mullet haircut
How to grow out your curly hair mullet
How to style curly hair mullets
How to maintain curly mullet hair
Is your hair & style suitable for the curly mullet haircut
For a mullet with curly hair, it's essential to know your hair type and if it works well with your style.
To rock a mullet on curly hair, it is generally best to have type 2a to type 3c hair. While it's certainly possible to rock a mullet with type 4 (kinky hair), the curly mohawk generally gives a slicker, sexier, and unique look. However, both men and women with type 4 hair can pull it off successfully.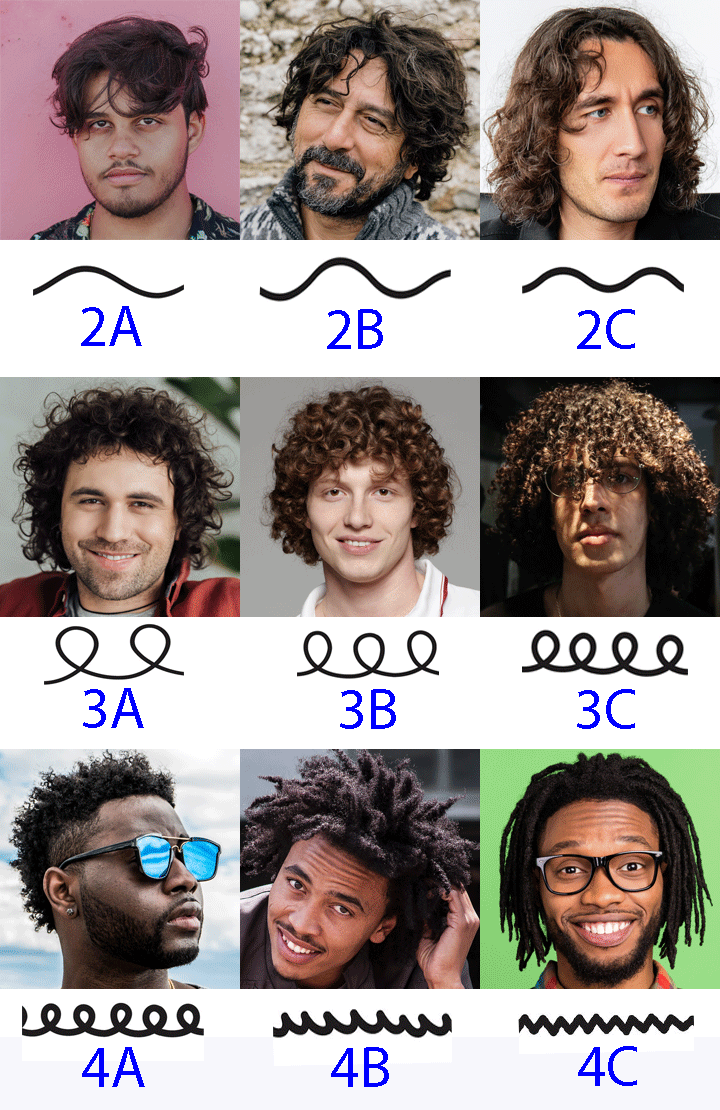 Your dress style will also play a key role in the mullet. The mullet plays into the archetype of a free spirit, man's man, and adventurer. This is generally shown in jeans, retro shirts, and leather jackets.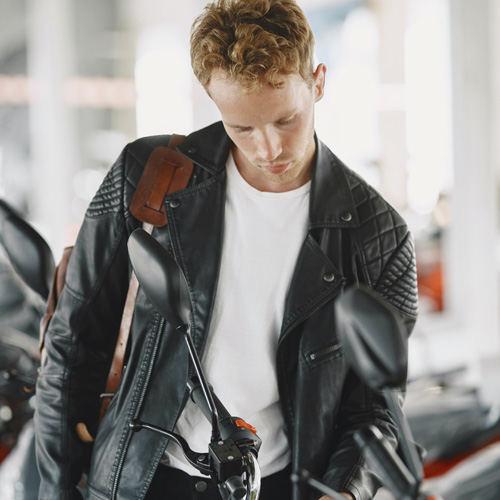 If a blend of modern and the above traits better suits you, you can opt for a curly mullet fade and sport shorts or colored jeans and an assortment of designer tops or jackets.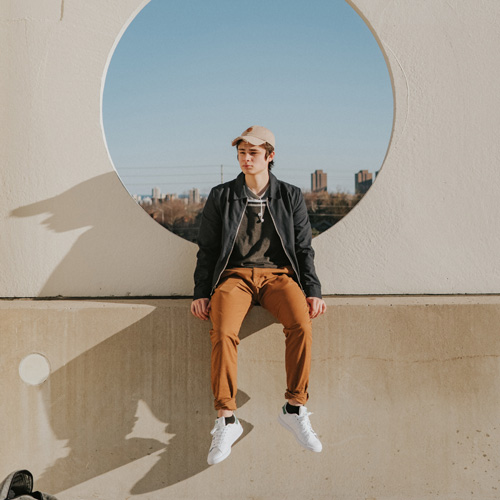 Choose the style that matches your personality, and rock it!
How To Grow Out Your Curly Mullet Hair
Growing out any hairstyle can be tricky, and the mullet for curly hair is no different. It will require a little work and getting through the unavoidable awkward stage. The time it takes to grow your curly mullet depends on your genetic hair growth rate, diet, products used, and hair type.
In particular, the tighter your coils, the longer it will take to grow to the desired length. However, the below rough estimate will help you gauge the time required.
Short Curly Mullets: 4-6 months
Long Curly Mullets: 6-12 months
The Curly Mullet Awkward Phase
If you're growing out a mullet with curly hair, you will run into the "awkward phase." This is when your hair length is past the traditional look for a short haircut but not long enough to style how you'd like. Everyone's phase will look slightly different, but it generally looks shaggy, unkempt, and overall, like you've given up all hope in life. This is one o the key factors that stop both men and women from rocking their ideal curly mullet.
The stage lasts around 1-2 months for short curly mullets and 3-5 if you're going for the long curly hair mullet look.
To help you get through this stage, we recommend following the below tips and tricks.
1) Hat It Up – You can generally hide the awkward stage with a hat, beanie, or whatever headgear suits your look. Generally, it's not ideal for curly hair to be under a cap. However, this is the exception to the rule.
2) Pin It Up – bobby pins can be used to pin back the trouble sections to create a uniform and homogenous look throughout your hair.
3) Focal Point It – Using your favorite styling product, create a hairstyle that brings attention to a specific part of your hair. When growing out the curly hair mullet for men, a spiked front, Pompadour, or slicked-back look often works wonders to bring attention away from the awkward sections. You can also use the styling cream to help shape out the unruly sections to bring them in line with the rest of your hairstyle.
Styling Your Mullet Curly Hair
Congratulations! you're passed the awkward stage and now have the right length to start rocking the curly mullet. Let's get into the potential types of mullets and how to style them.
1) Modern Curly Hair Mullet
What makes a modern mullet is that the sides are tapered into a fade. This creates a more sleek and modern look than the standard curly hair mullet. How high the fade goes is your personal preference.
The shining example of modern curly-hair mullet is Australian sprinter Rohan Browning. By fading an inch up from the sideburns, he creates a stark contrast to the rest of his flow. Eyecatching.
To style, use a wide-toothed comb or your fingers to push back your hair into a pompadour style letting your hair flow back behind your head. This will create a sleek line from your fade all the way into the back. Depending on how curly you want your modern mullet, you'll need to utilize a curl cream or pomade for a strong hold. You can also use a sea salt spray to add texture.
1) Classic Curly Hair Mullet
The classic mullet keeps the flow going from the front, back, and down to the sides. This creates a uniform flow throughout the style without the "sharp edges" of the modern mullet.
Rob Lowe's bad boy persona sported this iconic 80s look in the iconic movie Brat Pack.
The styling of the classic curly mullet and modern curly mullet are very similar. Use either a wide-toothed comb or your fingers to push back your hair. Then style the front in a pompadour-like fashion. Depending on the level of sculpt vs. free flow you're looking for, you can choose from either a curl cream or pomade. If you're looking for a textured look, start with a sea salt spray before moving into styling products.
Maintaining Your Curly Hair Mullet Haircut
A great maintained curly hair mullet can turn many heads for the right reasons. However, skip too many tune-ups, and your once-proud mullet can crash and burn.
Fortunately, we've boiled it down to the two most important maintenance steps to keep your mullet rocking and rolling all night.
1) Proper Curly Mullet Cuts
To maintain the right flow, you must get regular trims. This will keep your hair from getting too long and finding itself in a new awkward phase. Particularly with a curly mullet hairstyle, you need to find a stylist who understands curl patterns. For this reason, we recommend going to a cosmologist instead of a barber.
Look for certifications in deva cut, ouidad Cut, or tunnel cut. Also, check their Facebook, Instagram, or Google page to see if they show off some of their curly hair work.
For further insight, check out our guide to locating the right stylist for curly hair.
2) Quality Curly Hair Products
The second (but equally important) step is to use products designed for curly hair. The last thing you want is for harsh chemicals to irritate your cuticle and lead to excessive frizz in your curly mullet.
Additionally, it's important for men to choose a product that promotes scalp health. This will keep your hair growing strong and stop any embarrassing dandruff flakes (BLAH!) from showing up in your curly mullet.
We recommend the Formula F=kx product line. The below shampoo and conditioner combo will serve you well. Created specifically for curly hair & backed by science. This will be a game-changer for anyone looking to rock a mullet.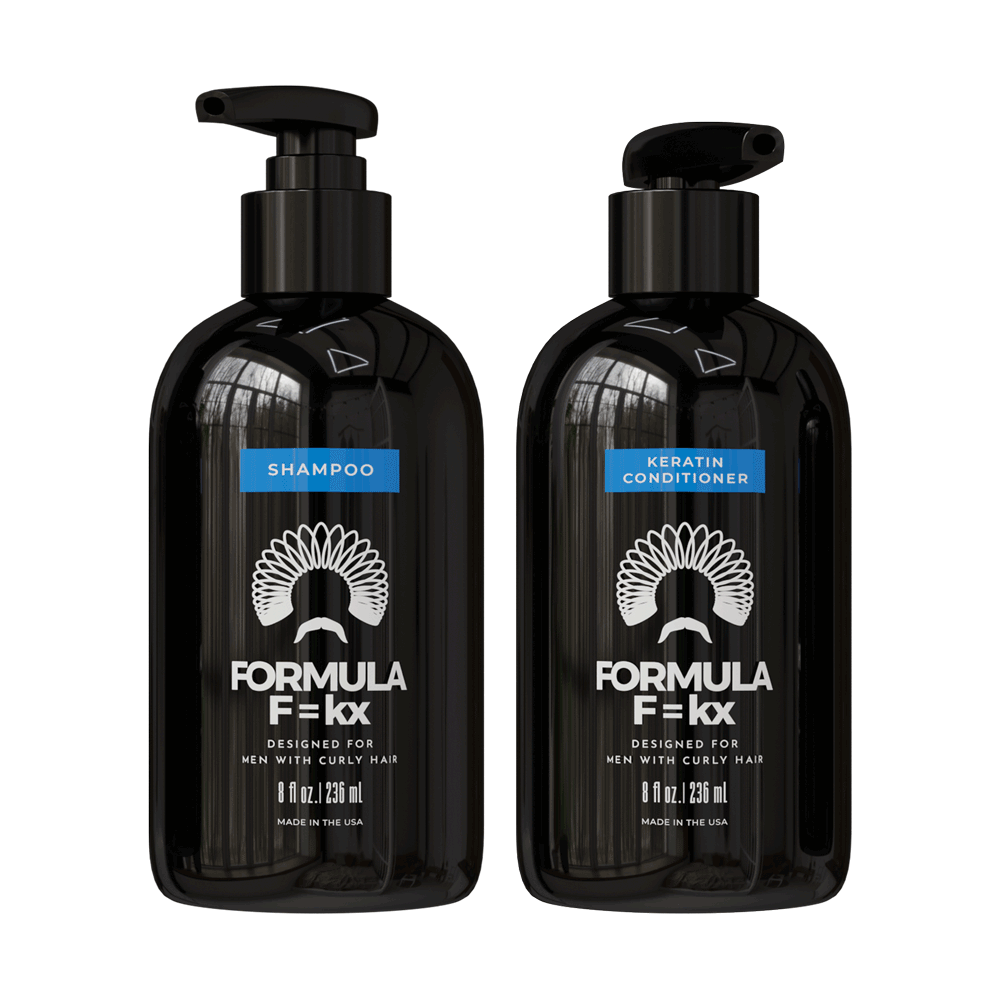 Conclusion
You're now ready to grow and rock a mullet! The mullet is one of the most rewarding haircuts to rock. It allows you to wear your unique personality on your sleeve. Just remember, you must give your curly mullet the proper care. No skipping your regular haircuts or using cheap, damaging products. Mullet on!