There is a diverse range of men's hairstyles for black men. From long top styles, sponge curls & even curly hair fades, black men have a long tradition of masculine hairstyles. However, with great power comes great responsibility, and it's no different with curly hair. Extra care must be taken in both the styling & maintenance of kinky curls.
Fortunately, that's why we're here. To help you rock the best-looking curls in the room.
In this article, we're breaking down the most common styling techniques along with some hairstyles that we love.
5 Styling Techniques for Black Men with Curly Hair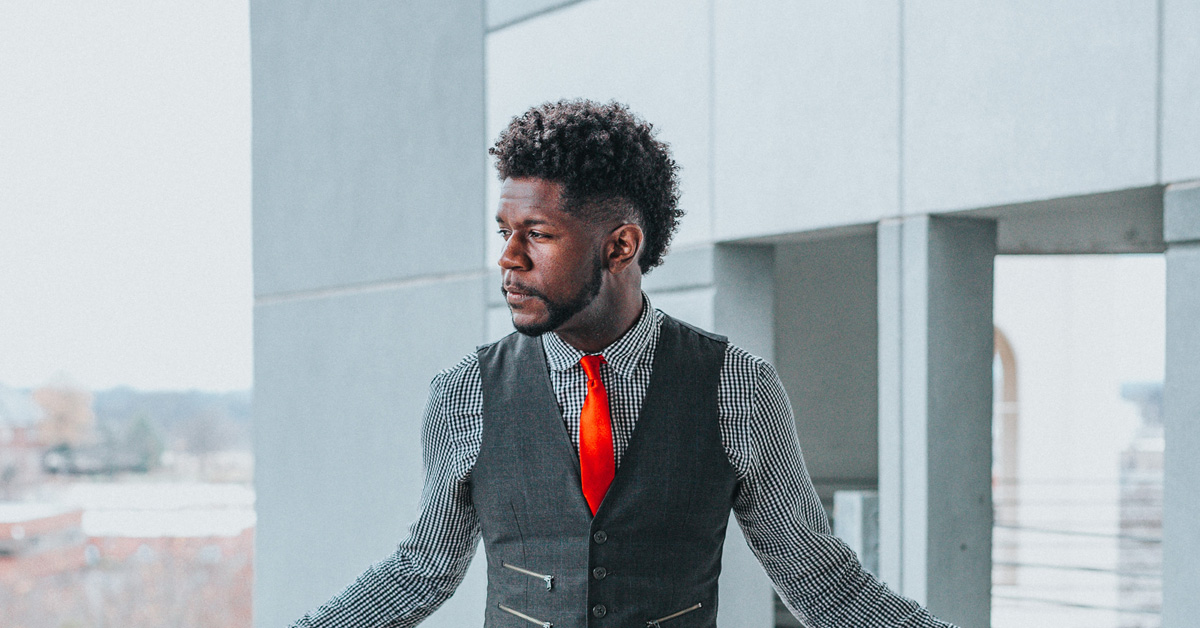 The below styling methods can be used to create all kinds of different hairstyles. Even loose curls. And I know what you're thinking, If black men naturally have very coily curls, then how would a black man create a loose curl look? The answer is styling!
Black hair styling is part of a long, rich, and diverse culture — so these styling techniques are only the tip of the iceberg. No matter your hair subtype, it's possible for black men to have defined curls. Keep reading to learn five styling techniques to get loose curls for black men with curly hair!
Finger Coils
This tried-and-true method of curling long black hair requires only your hands, some men's styling products, and… a bit of patience. The finger coils method does take longer than other black loose curl styles, but it does give you more control over the look of your curls. It's also good to know for when you're out of styling tools!
With either dry or wet hair, make sure your hair is properly moisturized, and then evenly apply a curl styling cream throughout your hair from root to tip.
Next, separate your hair into small sections according to preference, twirl each lock tightly around your index finger, and hold in place for a few seconds before slowly releasing.
Create curls until your style is complete, followed by air drying!
Bantu Knots
Bantu knots are also a great way to naturally get loose, springy curls. You'll only need styling cream or gel, a comb, and hair elastics or pins.
To create bantu knots, you'll need to first wash and detangle your hair in the evening. Use a comb to help you part out sections of your hair (the longer your hair, the fewer sections you should make and vice versa for short hair).
Twist each section of hair around itself with the help of your styling product of choice, then pin or tie each knot into place.
Wrap a scarf around your head for comfort, and let the knots dry overnight as you sleep. In the morning, undo the bantu knots and add hair oil as needed to each curl.
Shingling
The shingling method can give you long, bouncy curls that last for at least a week. You'll need a leave-in conditioner, styling gel or cream, a wide-tooth comb, a detangling brush, an afro pick, and a spray bottle with water.
After washing and treating your hair, use the comb to separate your hair into four parts, and evenly apply the leave-in conditioner to each part with your hands.
For any other detangling, spray your hair with the bottle and use a detangling brush. Use the gel or cream along each curl strand, incorporating the finger coil twist method as desired.
With the help of the afro pick, lift up your hair from the roots to increase volume, and give your hair a light shake. And voila!
Straw Setting
Straw setting your curls is easy and cost-effective. Besides a styling cream, you just need some plastic straws, some bobby pins, and a wide-toothed comb!
With damp or wet hair, apply styling cream with your hands and/or a wide-tooth comb.
Separate your hair into as many or as few sections as you would like. Then, start to wrap about one inch wide locks of hair tightly around the straws.
Use bobby pins to pin the curls into place at the end of the straws. Let your hair air dry or use a diffuser, and remove the straws and pins for amazingly defined curls.
Twist Outs and Braid Outs
Okay, okay… We know these are technically two different methods, but they're similar enough to be worth grouping together here. Twist-outs and braid-outs all combine natural black hair texture with defined curl styling.
With each method, begin styling after washing your hair. Separate your hair into four parts, apply leave-in conditioner, and detangle as needed.
For twist-outs, apply hair oil and hair gel before twisting strands of similar sizes, then carefully unravel them once fully dry.
For braid outs, separate each of the four main sections of hair into three smaller sections, followed by braiding or making cornrows, wrap up your hair with a silk scarf as you sleep, take out the braids in the morning with hair oil applied to hands, and give your curls some volume with an afro pick.
Curly Hairstyles for Black Men
Let's face it, black guys have it good when it comes to hair. Both long curly hair & short curly hair looks good. So long as your taking care of your coils and going to the right hair stylist.
Though the below styles are often seen done with type 4 hair, a type 3 curly hair black male can also pull them off effectively! Check out our hair type chart to confirm where you stand.
Curly Afros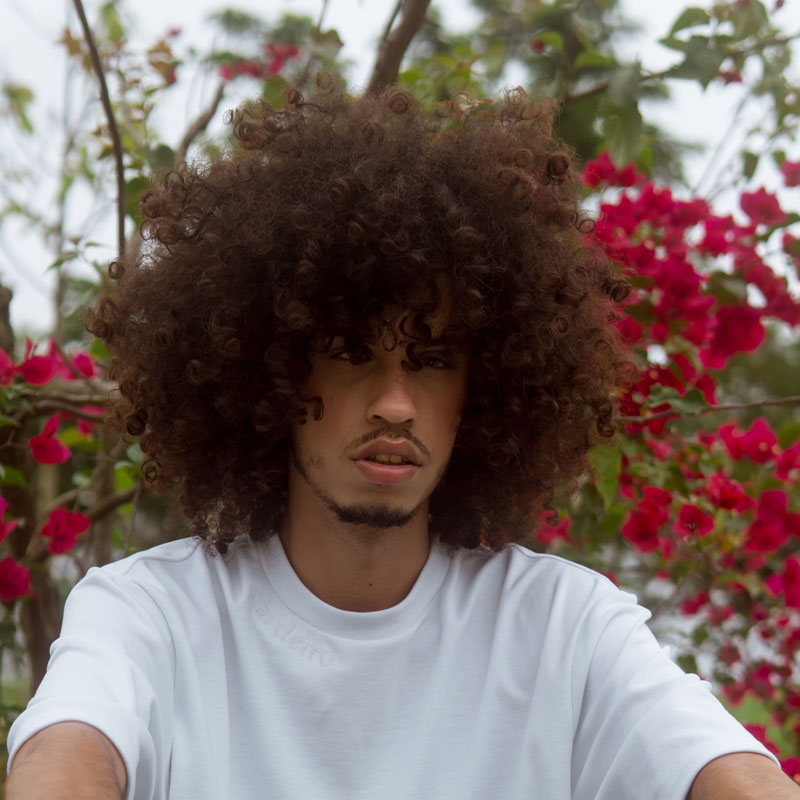 A curly afro can be as short or as long as you want it to be. It all depends on your hair, your preference, and your patience. You can grow an afro by maintaining a good black curly hair routine, keeping your hair moisturized, using an afro pick and a wide-toothed comb for styling and detangling, and wrapping your hair every night. Beyond these steps, you'll actually want to get your hair cut short before growing out your 'fro for an even look. For additional help growing out a curly afro, talk to your barber or stylist.
Sponge Curls
Sponge curls are a great way to blend the afro with some more definitions for black men. In fact, "how to get curly hair black male with sponge" is a popular google keyword search. As the name suggests, sponge curls require the use of a curl sponge designed specifically for black hair. The sponge curl look is achieved by gently applying a curl sponge in circular motions on wet or damp detangled hair. Before sponging, however, make sure to apply a gel or cream to your hair so the sponge curls will come out well-defined and hold in place.
Curly Hair Fades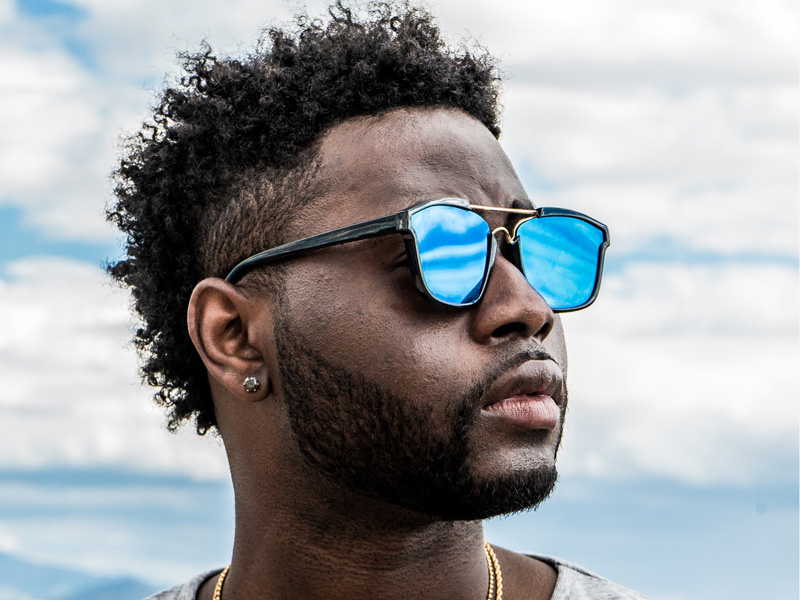 Curly fade haircuts are extremely versatile and trendy black male hairstyles. They allow for creative hair design and self-expression in unique ways. With a curly hair fade, you can have longer hair on top while still embracing an overall short hairstyle. From high top fades, drop fades, taper fades, and more, the combination of hair design on top and even along the sides are endless.
Dreadlocks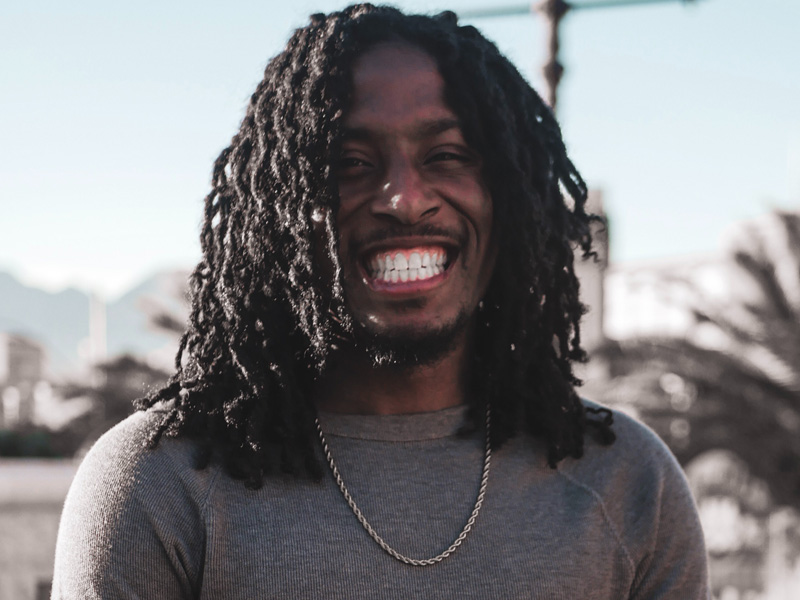 There's evidence that dreadlocks have been around for thousands of years. They're extremely versatile in how you wear them and look great worn both short and long. In fact, you'll often see a fantastic-looking long curly hair black male rocking this look (like our friend above). One note, though, It's recommended that you sleep with a satin pillowcase and use a moisturizing spray.
Ringlets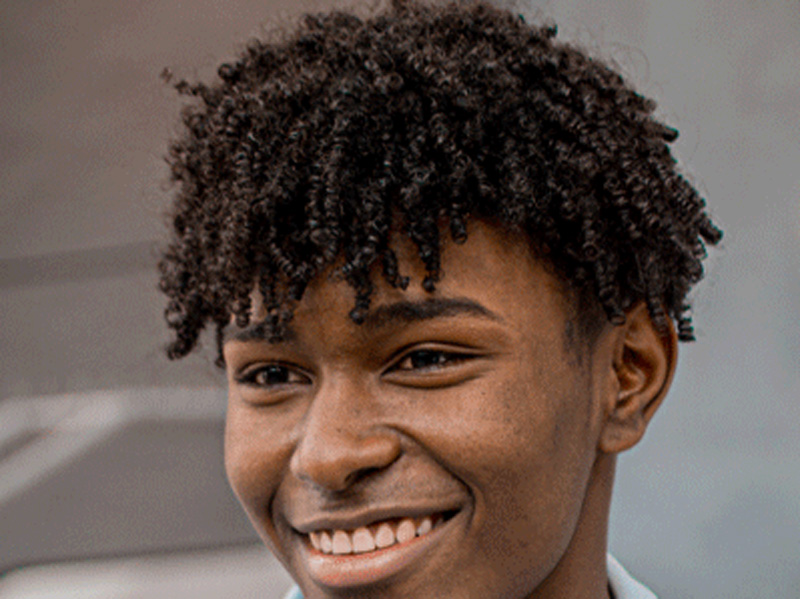 Ringlets are another curly hairstyle look that never goes out of style. You can rock this curly hairstyle with both short and long hair. Styling cream is ideal as it locks in moisture and controls frizz. You can also combine it with a light hold hair gel to increase the hold and longevity of the style.
Hair twists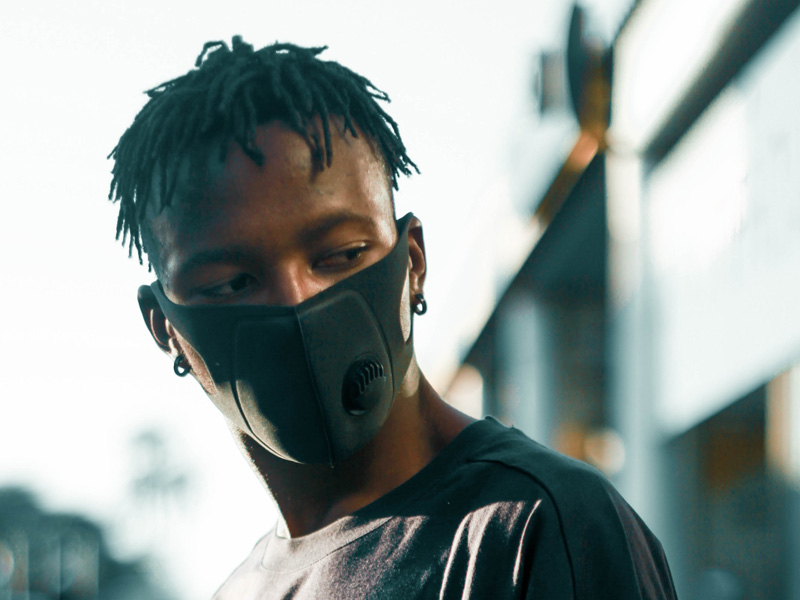 Hair twists are a great-looking, low-maintenance hairstyle for black men. The twists help hold in moisture longer and help the hair from drying out. You can also accentuate the look by opting for a curly hair fade as a black male. Plus, hair twists can be worn both short and long.
Man Bun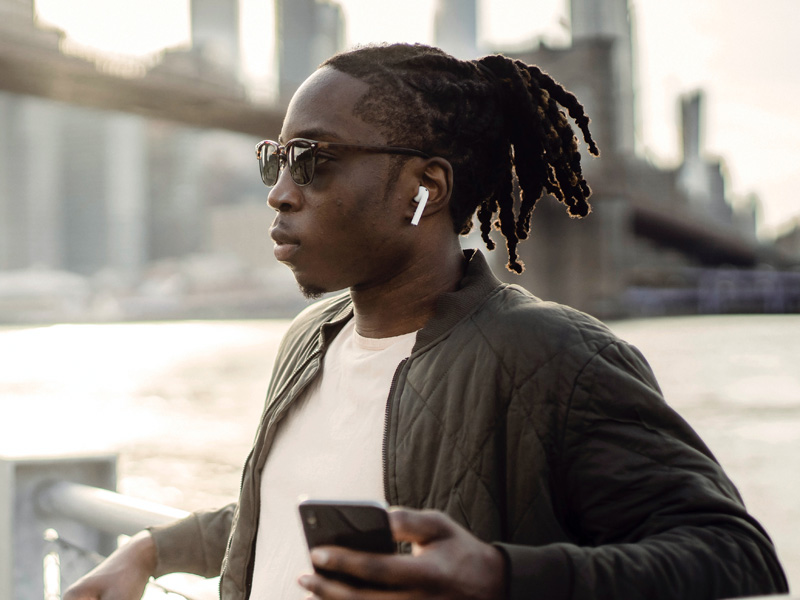 Black men with kinky hair have the ability to rock both a standard curly man bun and a dread man bun. Like the dreadlocks, make sure to keep hair moisturized with a moisturizing spay and sleep on a satin pillowcase to maintain the integrity of your curls.
The Best Products for Black Men with Curly Hair
The best hair care products for black men with curly hair are ultra-moisturizing and are designed with your hair type in mind. That's where Formula F=kx comes in! Our men's curly hair products are made to help all curl types, including type 4 hair for black men. With ingredients like coconut oil, keratin, green tea extract, and even more natural ingredients, you'll have the well-defined curls you've always dreamed of. For type 4 hair, which is naturally drier, we highly recommend the extra moisturizing system with our curl shampoo, keratin conditioner, and styling cream.
Discover how Formula F=kx can take your curly hair to the next level today!